Take your firearm skills to the next level.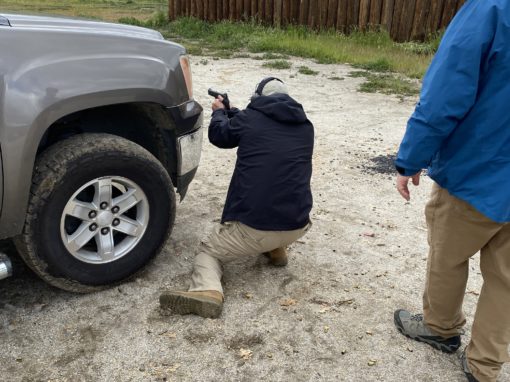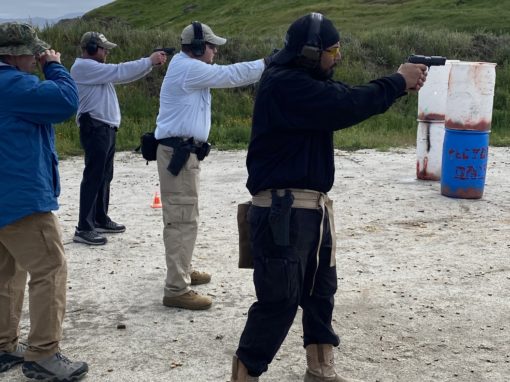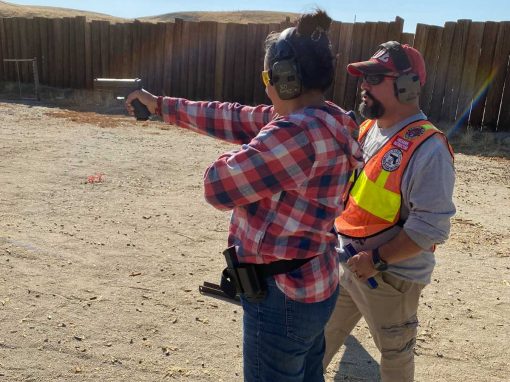 Train the Way You Fight
Simply put, "train the way you will fight!" Fighting with a gun is not the same as static paper punching at your local shooting range.  We teach techniques and drills that include both live fire and defensive tactics. Whether it is fighting with a gun, knife, stick, keys, or ballpoint pen, our courses will train you to use the weapon of opportunity to survive close-quarter, life or death altercations. 
Tactical and Defensive Tactics
Tactical and Advanced Defensive courses are effectively teaching a person to use firearms or other weapons to defend yourself and possibly others, so this should not be compared with any of the shooting sports. Tactical shooting and sport shooting are NOT the same. Sport shooting is a great training aid for speed sighting and trigger control; it is not a substitute for real training. Our tactical courses cover safe gun handling, loading/reloading, malfunctions, drawing, tactics, and movement in the controlled use of deadly force.
"Ammunition
Ammunition should be purchased beforehand by the shooter or student.
$25 for 9mm (50 Rounds)
"Non-Refundable
All training sessions, courses, and classes require a $15 non-refundable deposit be paid prior to the scheduled appointment. The deposit is subtracted from your amount owed.
"One
For one on one instruction, we charge $45 per hour. This style of training can cover a wide range of firearms, tactics, or other topics.
Our Courses
Take the skills you learn and train regularly, practice often, be open to learning at every opportunity. The skills you learn ARE perishable. Remember history and statistics prove that as you practice, so shall you perform!
"USCCA
$150 / Course + $12 Range Fee

"USCCA
Take your shotgun skills to the next level with the USCCA Advanced Shotgun Training Course.
$150 / Course + $12 Range Fee
"Two
Need training for the use of two firearms? This is that course. Our instructor will help you increase your skills and techniques.
$325 / Course + $12 Range Fee
"Refuse
Teaches strategies people can integrate into their everyday lives to avoid becoming a victim of crime. These sought-after seminars teach participants how to improve their personal safety strategies, and what techniques and tactics can be used to help avoid becoming easy victims of crime. In general, seminars heighten public awareness of what can and should be done to stay safe. This is not a firearms instruction course and does not include instruction in physical combat self-defense. This seminar teaches common weaknesses that criminals may take advantage of, and a variety of corrective measures that are practical, inexpensive, and easy to follow. The seminar includes classroom instruction on criminal psychology, automobile crimes; cyber safety, home security, and a variety of crime prevention strategies including carjack avoidance techniques, use of personal safety devices, and more.
"One
We also offer one on one hourly instruction to cover any firearms, techniques, topics, or other needs. Contact us for details.
$45 / Hour
Let's Get You Trained!
Contact us today to schedule a training session, course, or class.